JLMC Women Making A Difference Community Volunteer Award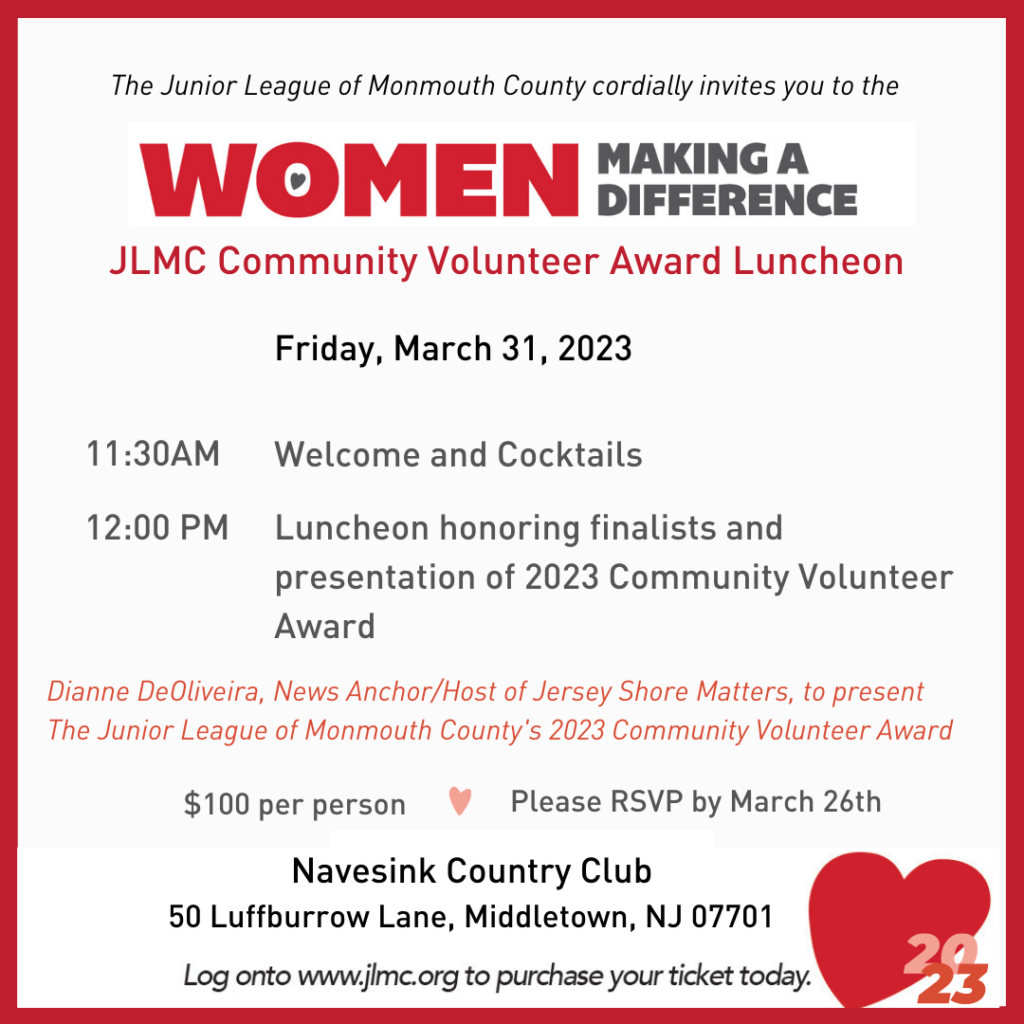 The Junior League of Monmouth County (JLMC) is excited to announce that we will be hosting our 7th Annual Women Making A Difference luncheon on Friday, March 31, 2023 at the Navesink Country Club in Middletown.  Our honorees this year are an amazing and talented group of women who are working to making lasting change in our community.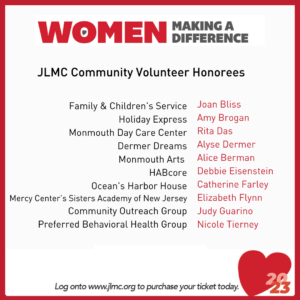 The Women Making a Difference (WMAD) Community Volunteer Award is designed to recognize the many valuable contributions being made by women volunteers in our local community. Additionally, the award is intended to increase awareness of the importance of volunteering. The award recognizes volunteers who give assistance to the community and receive no remuneration for their efforts. The award recipient will receive $1,000 for the honoring organization and recognition for her contributions to the community.
Selection Criteria
Description of volunteer's service
Impact of service
Duration of service
Endorsements by staff and other volunteers and those impacted (brief statements)
Motivation and leadership skills
OPTIONAL: endorsement by an active, sustaining or provisional member of the Junior League of Monmouth County (brief statements)
Please note, no current active, provisional, or sustaining members of the Junior League of Monmouth County are eligible for this award.  
Interested in sponsoring or attending the event?  Click here.